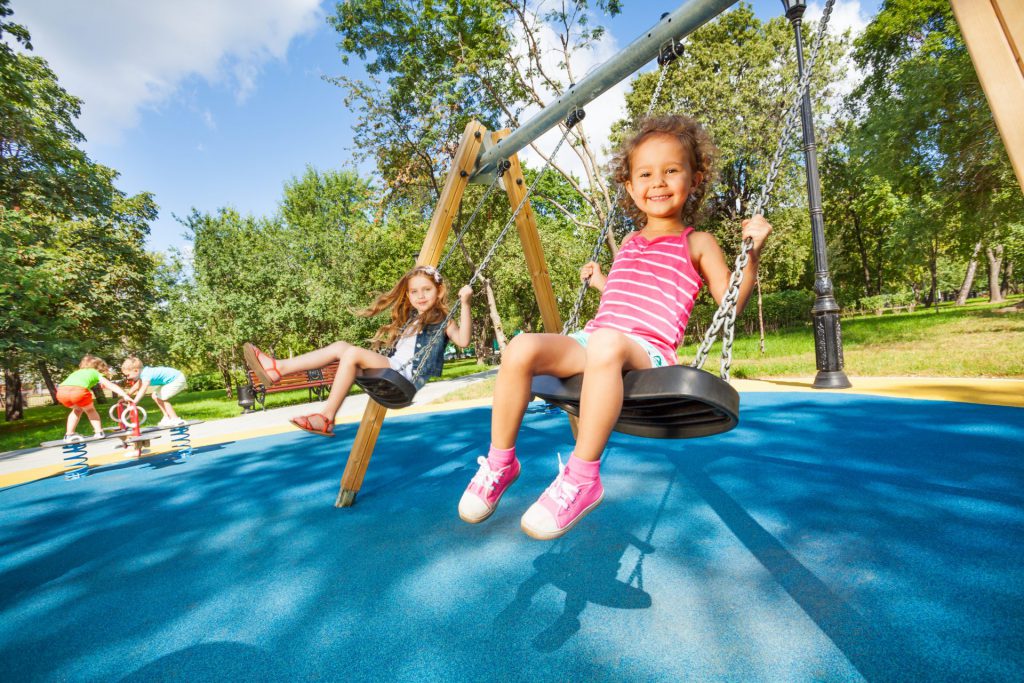 If you are planning for home relocation and searching for a relaxed yet high-quality living standard, then look no further than Gold Coast. The city is best known for its high-end infrastructure facilities, local amenities, strong commercial market and much more. From potential home buyers to property investors, all are heading towards the Gold Coast for long-run investment purposes. If you want to settle down in the hotspots or popular suburbs in Gold Coast, then know everything about that particular area in advance.
According to latest CoreLogic data, eight of the top 10 longest-held suburbs are in the south with Coolangatta claiming the top spot at 16.5 years. This indicates families and owner occupiers make up the majority in these areas.
Source: https://www.realestate.com.au/news/north-vs-south-wheres-the-best-place-to-live-on-the-gold-coast/
Ashmore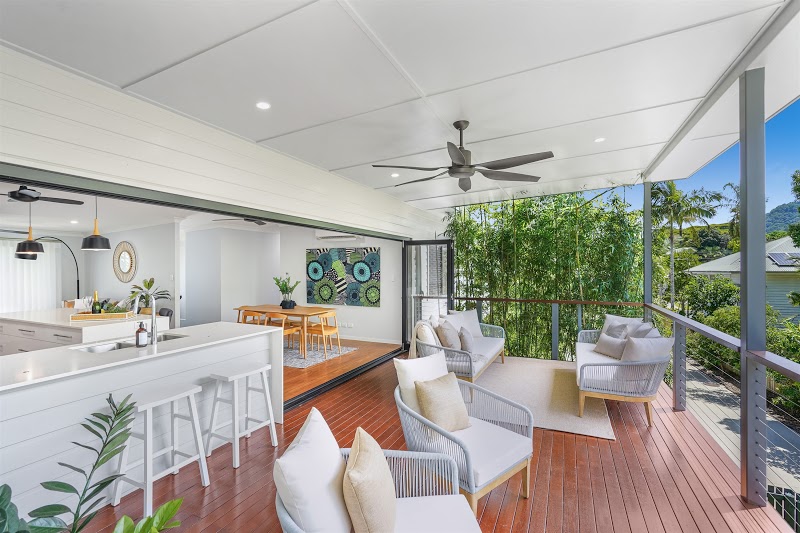 Ashmore is a popular, older and well established suburb built on rolling hills and surrounded by elderly trees. Due to its elevated location, some Ashmore homes can enjoy views to the beach and ocean and back towards the hinterland
Ashmore is just that little bit removed from the hustle and bustle of the Gold Coast yet it is so opportunely centered near the beach, shopping centres, CBD, retail precincts and M1 and rail links.
Ashmore
Benowa
Guardian Angel's – Catholic
St Kevin's – Catholic
PRIVATE SCHOOLS
St Hilda's – Anglican girls pre school to Year 12
The Southport School – Anglican boys pre school to Year 12
Trinity – Lutheren
Emmanuel – Interdenominational
Aquinas – Catholic
2. Biggera Waters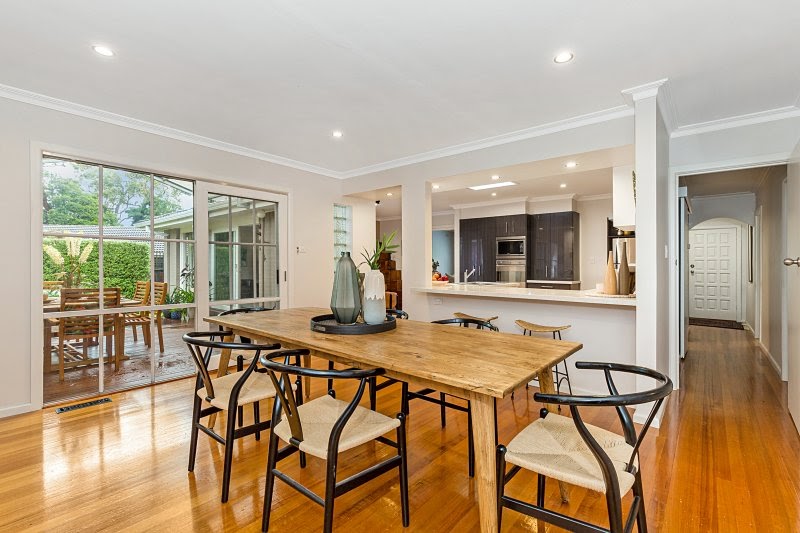 Biggera Waters offers residents a quiet lifestyle, minutes from the Broadwater but still close enough to major shopping centres, attractions and only 10 minutes from the CBD in peak hour traffic.
Each morning the boardwalk is dotted with walkers, joggers and strollers and on the weekends the waterways become crowded with boats heading out to fish and families enjoying a day on the water skiing, wake boarding and jet skiing.
Primary Schools
The surrounding suburbs of Biggera Waters offers plenty of options for education facilities
3. Burleigh Heads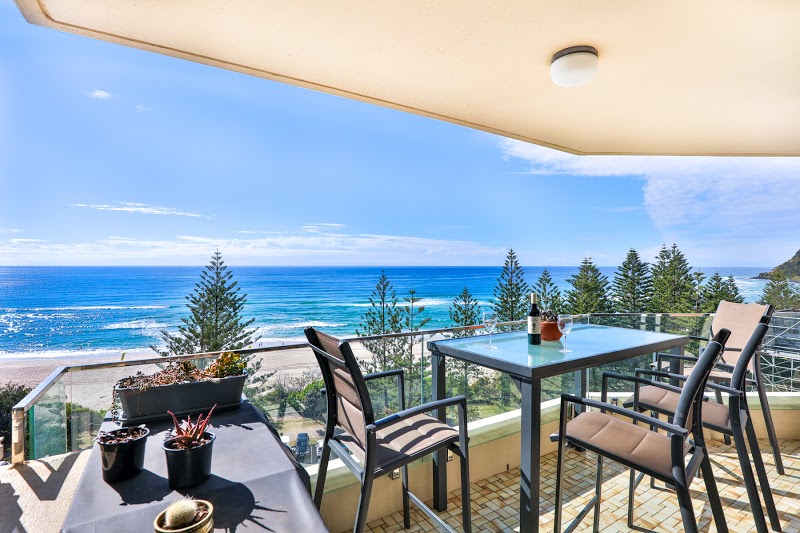 South from the bustling suburbs of Surfers and Broadbeach lies the family friendly suburb of Burleigh Heads. Known for its laid back atmosphere, Burleigh is home to the Gold Coast's best beaches, stacks of family friendly areas including local markets, BBQ and picnic areas along the beachfront promenade, and a beautiful national park with walking trails.
Burleigh Heads State School
Caningeraba Primary School (Burleigh Waters)
Varsity Prep & Junior School
Miami State School
Miami State High School
Palm Beach Currumbin High
Varsity Middle & Senior School
Marymount Primary & College
Kings Christian College
Hillcrest Christian College
4. Coolangatta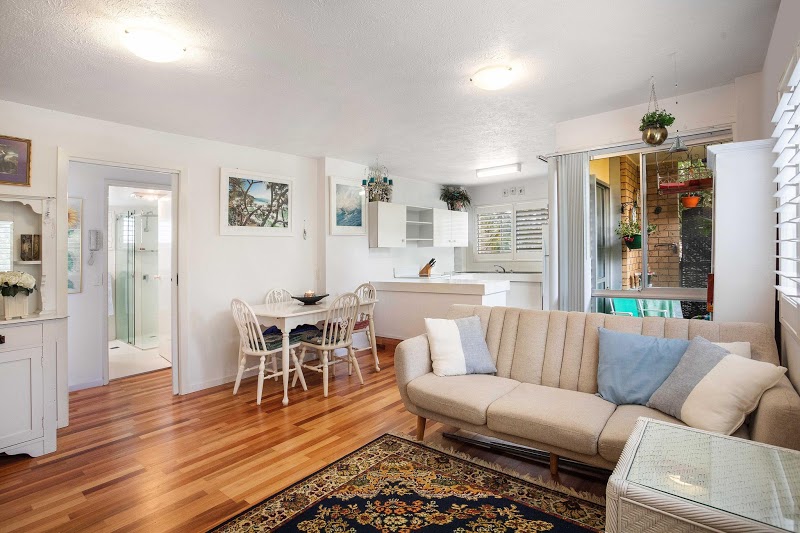 Home to the best surfing break on the Gold Coast, Coolangatta plays host to the biggest surfing event on the ASP World Tour calendar, the Quiksilver Pro. Coolangatta is also home to the Roxy Pro women's surfing championships, Cooly Rocks On (a rockabilly nostalgia festival) and the Coolangatta Gold Marathon.
There are a number of smaller suburbs in the area including Rainbow Bay, Greenmount, Point Danger, Kirra & Snapper Rocks.
Coolangatta Preschool
Coolangatta State Primary School
Coolangatta Special School
Greenmount State Primary School
Tweed River High School
Palm Beach Currumbin High School
Lindisfarne Anglican School
St Josephs Catholic College
Lakeside Christian College
Southern Cross University Tweed Heads
5. Coomera & Oxenford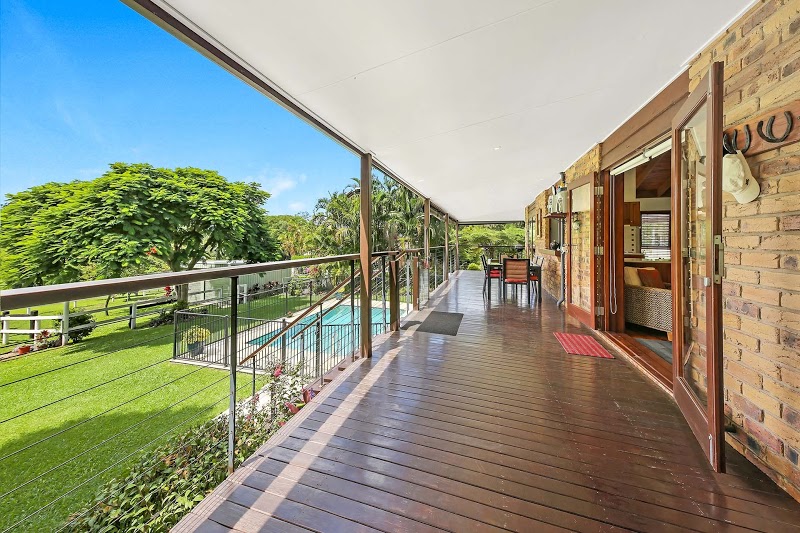 Coomera is located at the northern part of the Gold Coast and is fast becoming a major urban community. Once known only as home to Dreamworld, the suburb is becoming one of the most sought after in the region.
Coomera is central to both Brisbane and Gold Coast making it ideal for dual city employed families and couples.
Primary Schools
Oxenford
Helensvale
Coomera
Pimpama
Coomera special
Secondary Schools
Private Schools
Saint Stephens – Anglican, Catholic
Coomera Anglican – Anglican
Assisi Catholic College – Catholic
A.B. Paterson
Upper Coomera State College
Popular Articles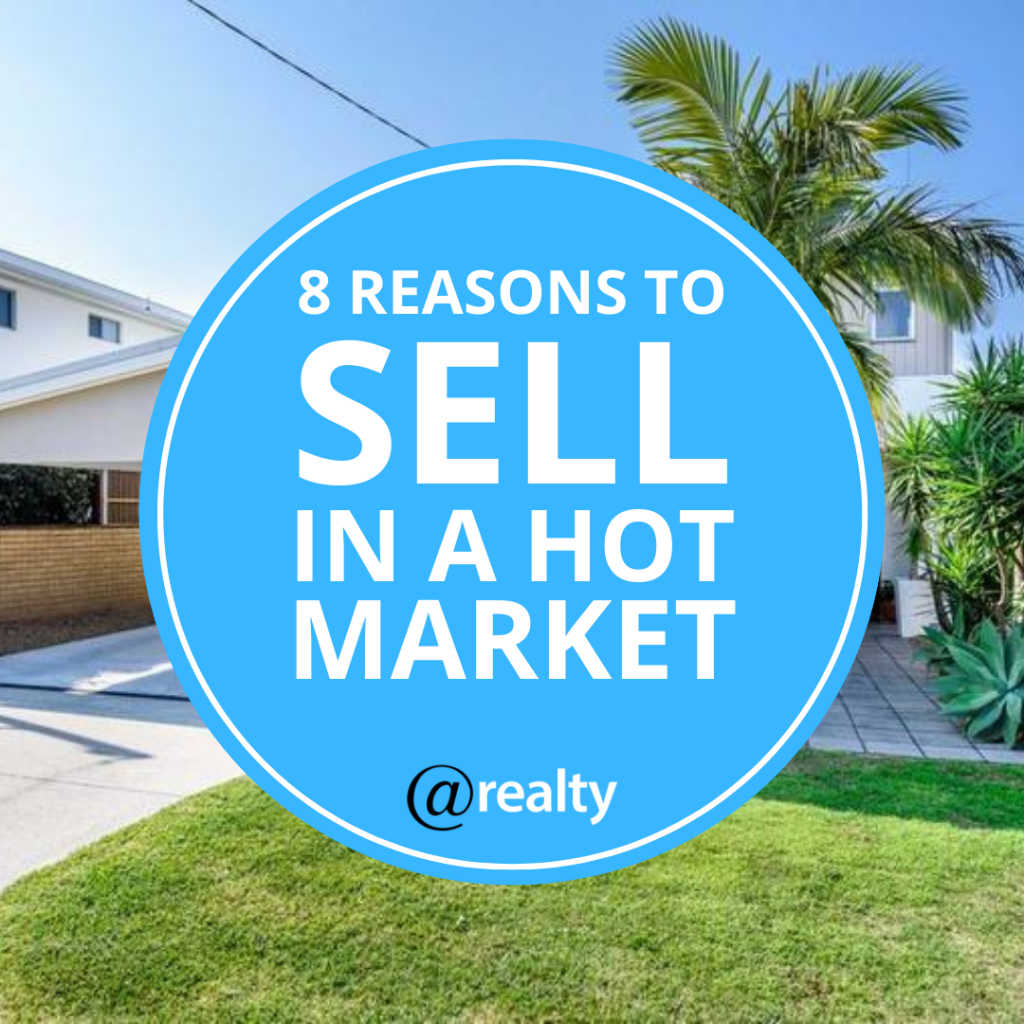 6. Carrara & Nerang
The extensive wetlands that once covered the Nerang and Carrara area have been converted into lakes rather than canals as done in neighbouring suburbs. Just back from the coast line and on the edge of the Hinterland the area is that little bit quieter than the rest of the Gold Coast as it manages to maintain that peaceful township community lifestyle.
Emmanuel College
St Brigid's Primary School
7. Currumbin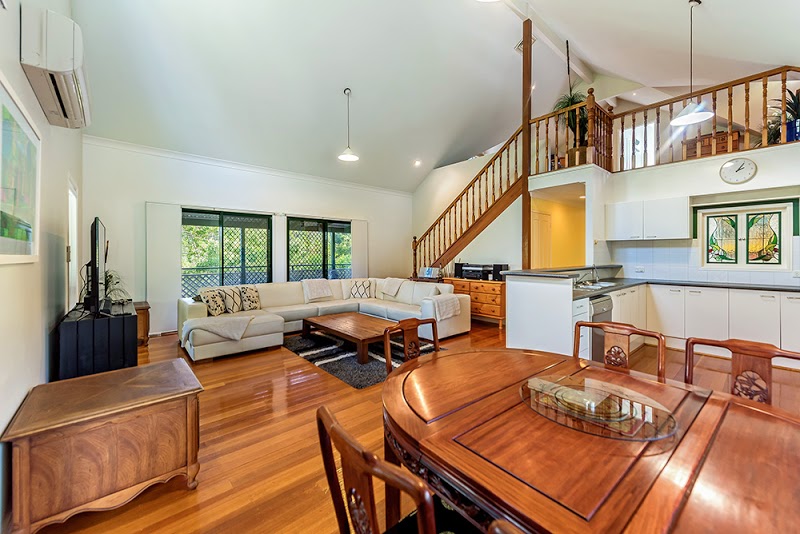 Thanks to the Currumbin Wildlife Sanctuary and the difficulty of building on its steep hillsides, Currumbin displays more natural vegetation than most areas of the Gold Coast providing beautiful views from the beach headlands.
The Wildlife Sanctuary has been operating for more than 60 years, home to diverse range of Australian wildlife and renowned for their lorikeet feedings. With the highway skirting around the rear of Currumbin, a quaint backwater is created, somewhat cut off from the commercial development of the main strip.
Elanora State School
Palm Beach State School
Currumbin Primary School
Elanora State High School
Palm Beach Currumbin State High
St Augustine's Parish Primary School
Popular Articles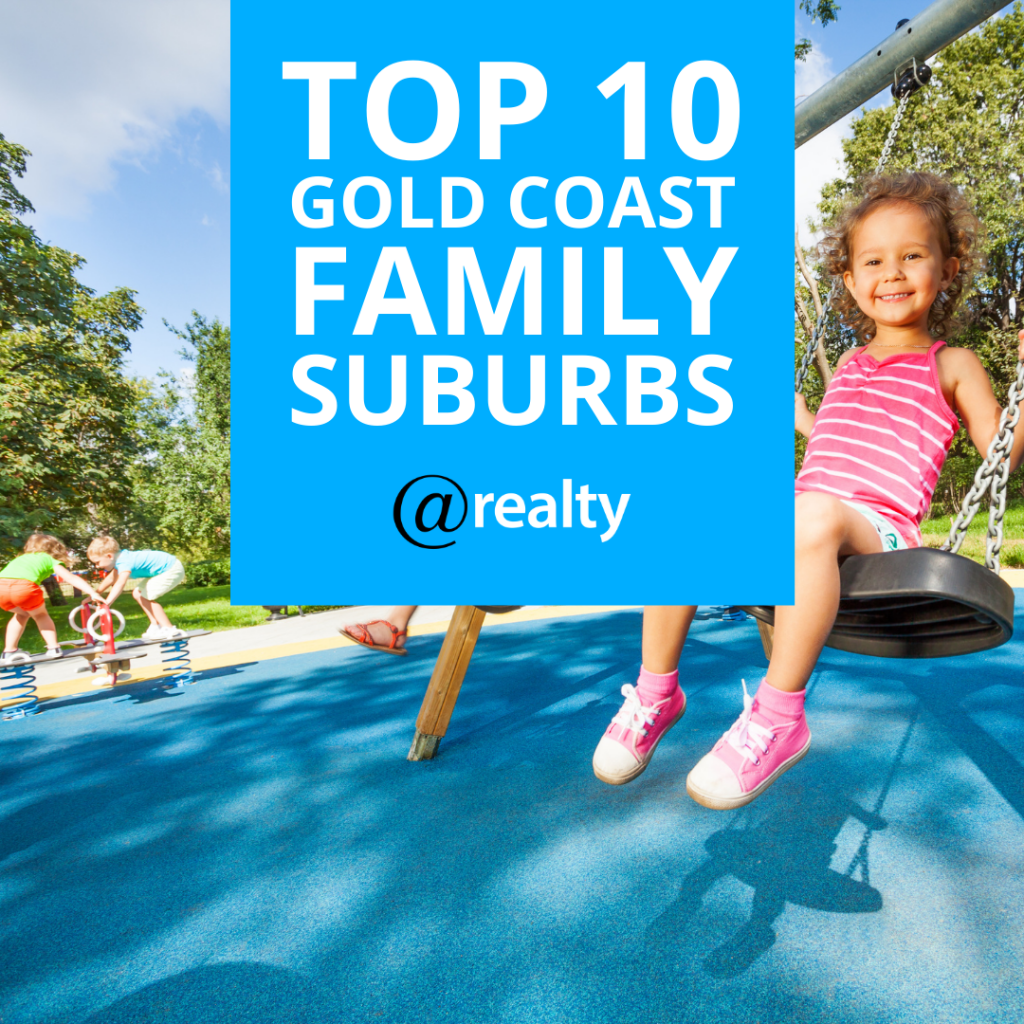 7. Elanora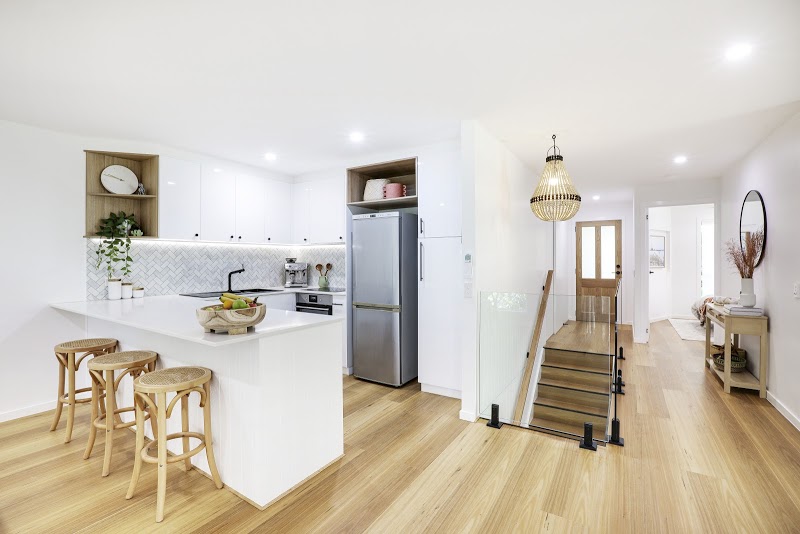 Tucked away behind Palm Beach amid a range of parklands and natural reserves, Elanora is a popular area for families, particularly those with young children.
With nearby golf courses and many of the older trees in the area being conserved during development the suburb is a very green area with plenty of space.
Elanora State School
Palm Beach Primary School
Elanora State High School
Palm Beach Currumbin State High School
8. Helensvale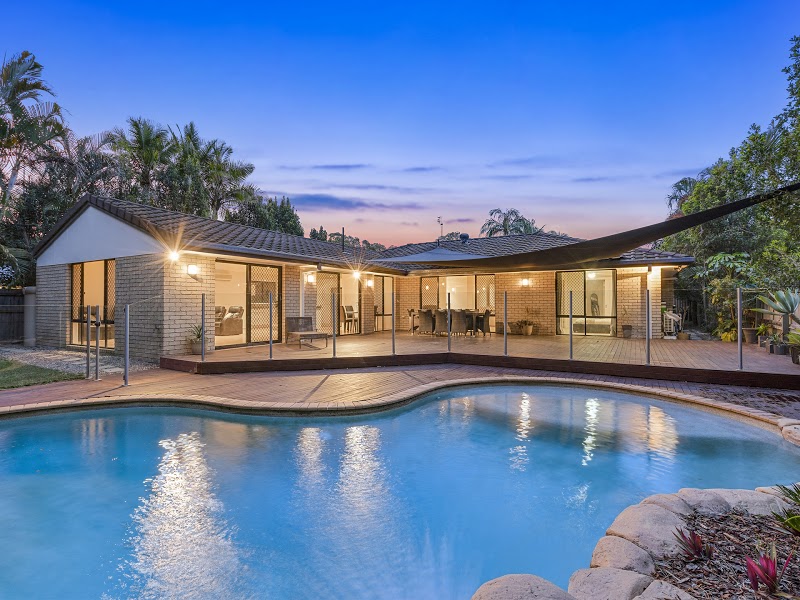 Helensvale is an established community built on rolling hills and completed with a leafy outlook and fantastic community spirit.
The suburb is bound by the Coombabah Lake to the east and part of the Coomera River. Helensvale was the first of the Gold Coast's master planned suburbs to sweep the Gold Coast. The suburb has an established feel due to its mature trees and lawns.
Primary Schools
Secondary Schools
Private Schools
A.B. Paterson
Coomera Anglican
Saint Stephen's
Jubilee Christian
Coomera College

9. Runaway Bay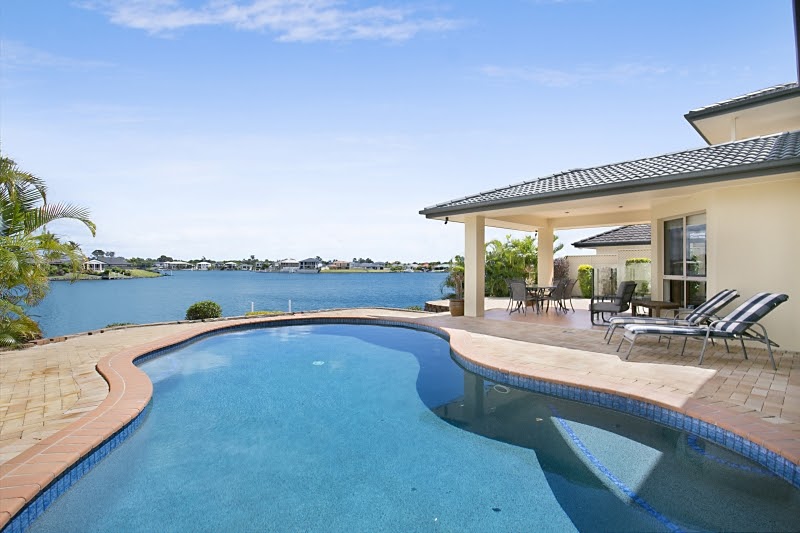 Runaway Bay is primarily a waterfront suburb, with most homes having canal access. The homes along the canal vary from large mansions to less imposing one story, family friendly pads.
Primary Schools
Coombabah
St Francis Xavier – Catholic
High Schools
10. Labrador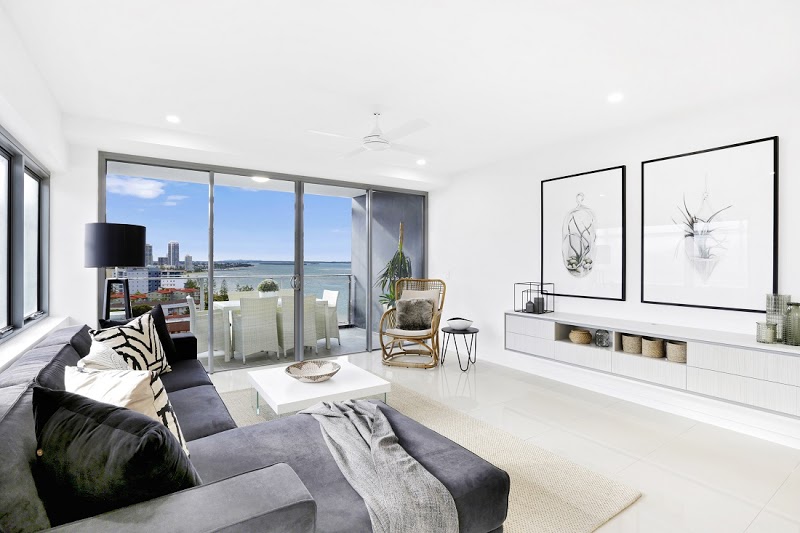 Labrador is the 3rd best suburbs in Gold Coast, Queensland- all thanks to the booming commercial market, affordable housing options, high-end infrastructure and growing economy. Being a beachside suburb, it attracts active people who love running, walking and cycling along the pathways.
You can let your children enjoy swimming as there is a safe and secure swimming area and playground next to the Charis Seafood Market. This place is ideal for families with children because there are plenty of famous schools, institutes and other education options.
Plus, finding a house within an estimated budget is also quite easy as compared to Gold Coast CBD and other plush areas.
Source: https://www.betterremovalistsgoldcoast.com.au/best-gold-coast-suburbs-to-live-and-raise-a-family/
Source https://www.goldcoastaustralia.com/suburb-bundall.html