Soaring house prices and unprecedented buyer demand has pushed many house hunters to the brink financially in their quest to buy a property.
Nearly 45 per cent of all buyers are currently purchasing their home with a deposit of less than 20 per cent.
The research from home loan comparator, Compare the Market, also revealed 36 per cent of all home buyers had borrowed more money than initially planned, and 40 per cent said they borrowed the maximum they were able to.
It comes as property price data published last week showed Sydney's median house value is 25.23 per cent higher since the start of 2021 at $1.333 million. Nationally property prices have increased 21.59 per cent to $686,339 during the same period.
Just under half (48 per cent) of those surveyed had bought their home with a deposit of 20 per cent or more – the threshold necessary to avoid Lenders Mortgage Insurance (LMI).

The second largest group (17 per cent) had a contribution of between 10-14 per cent, while 11 per cent had a deposit of between 5-9 per cent. Surprisingly, seven per cent said they weren't sure how much their deposit was.
Home buyers can avoid lenders mortgage insurance by having a guarantor or through initiatives such as the Federal government's First Home Loan Deposit which allows first homebuyers to buy with a deposit of 5 per cent.
The heat of the property market forced Australia's banking regulator to step in last month and implement new changes for homes loans aimed at curbing the housing boom.
The Australian Prudential Regulation Authority (APRA) increased the minimum interest rate buffer on home loan applications from 2.5 to 3 percentage points, which would make it harder for some borrowers to be approved.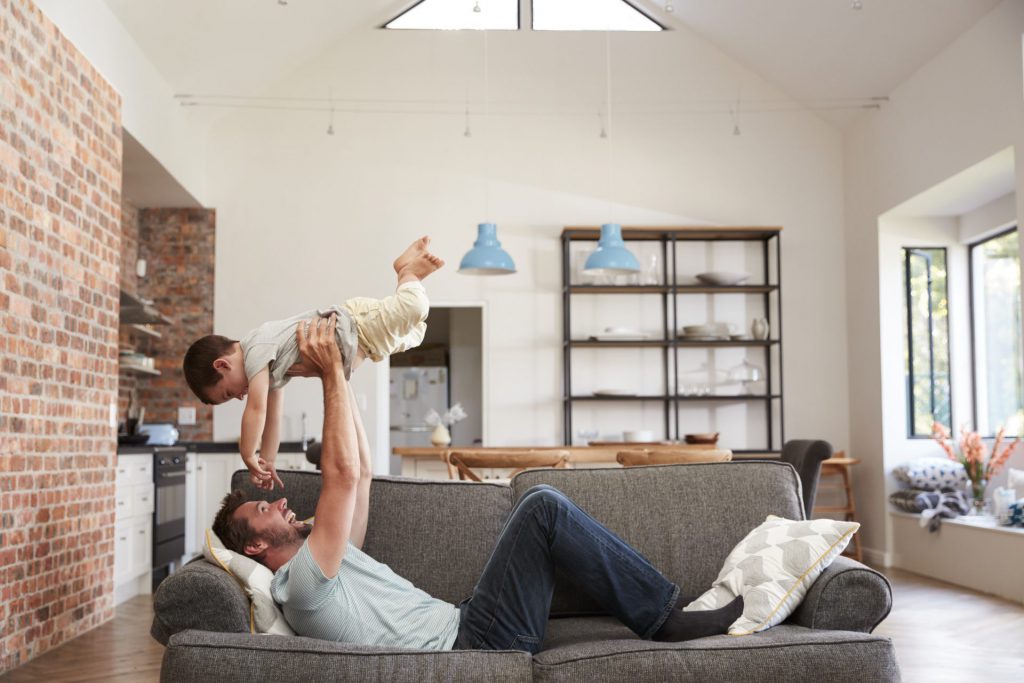 In good news for those looking to buy over the coming months, the number of properties hitting the market is beginning to rise.
Demand to buy property has considerably outweighed the supply of dwellings for sale over the past 18 months, compounding the effect of low interest rates on price growth.
This has especially been the case in Victoria and New South Wales, Australia's two largest markets, where prolonged lockdowns led many vendors to delay selling until Covid-19 restrictions eased.
Victoria saw a particularly sharp drop off in supply, with the outright ban on physical inspections from August to mid-September spooking many vendors.
But now that restrictions are easing and borders are reopening, supply is making a comeback.
A pent-up stock of properties which, in the absence of lockdowns, would have been brought to market earlier in the year, are now coming up for sale.