Australian house prices are rising at the fastest pace in 32 years, as the Sydney and Melbourne property markets stage a full recovery from the short-lived COVID downturn.
CoreLogic's monthly home value index rose 2.8 per cent in March — the biggest monthly growth since October 1988.
Sydney prices had the most rapid rise, up 3.7 per cent in the month and 6.7 per cent over the first quarter of the year — the strongest quarterly growth since mid-2015.
Prices in Sydney, Melbourne, Hobart, Canberra and Brisbane are all at record highs.
For the first time in the year, growth in capital city markets outpaced regional areas, which performed strongly as people moved outside the major cities during the pandemic.
"Housing values in regional areas are 11.4 per cent higher over the past year, demonstrating the earlier stronger growth trend," CoreLogic's research director Tim Lawless said.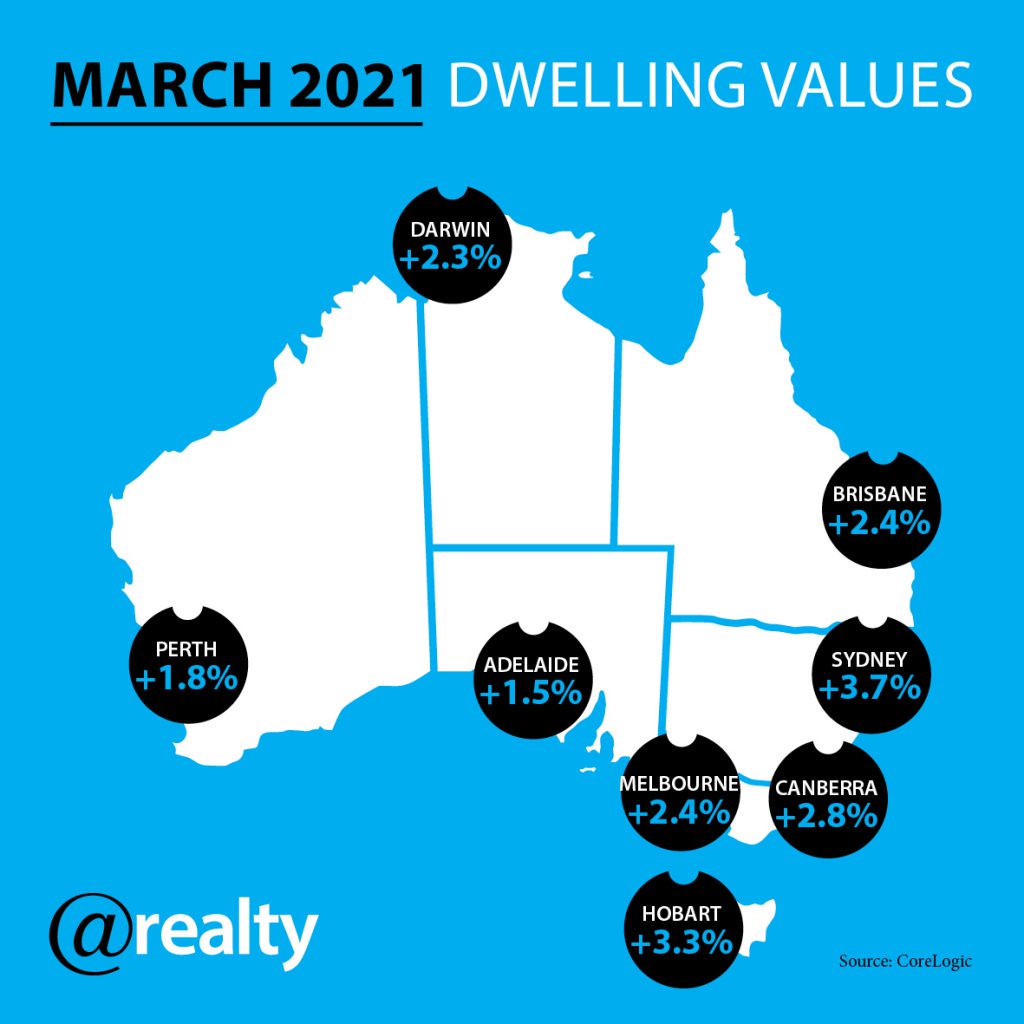 Listings can't keep up with buyer FOMO
Buyer demand has been spurred by record low interest rates, which have increased people's borrowing capacity and encouraged first home buyers to enter the market.
But listing numbers remain low, with advertised housing stock over the month more than 25 per cent below the five-year average.
The high demand and lack of supply means new listings are being snapped up rapidly — for every new listing added, 1.1 homes are sold.
Ms Owen said listings were particularly low in regional areas, with fewer people moving away to the capitals during the pandemic.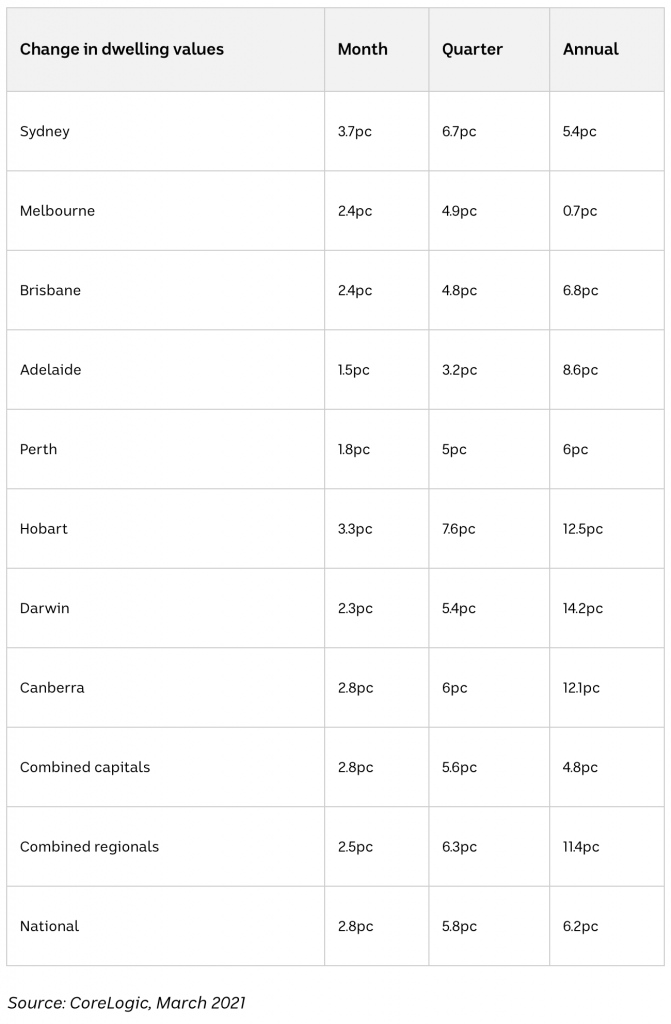 source: https://www.abc.net.au/news/2021-04-01/home-prices-rise-at-fastest-pace-in-2-years-in-march-corelogic/100043190