The process of refinancing a mortgage isn't as difficult as it may appear. We explain you how to go about it in this step-by-step guide, covering what to inform your current lender, what you need to know about applying for a new loan, and how to determine whether refinancing is actually worth it.
1. Consider whether you should refinance
There are many reasons to consider refinancing, from getting a better interest rate to renovating or extending, and from buying an investment property to consolidating debt. But before you commit to going with a new lender, the first step should always be to work out whether refinancing makes financial sense.
To do this, you should first compare repayments between the new loan and existing one based both on your interest rate and monthly fees. The easiest way to do this is to use a mortgage calculator.
Beyond this, you should also factor in any costs you may have to pay for setting up your new loan, as well as those you'll need to pay for ending your existing one. Common fees and charges you may have to pay for refinancing include:
Early termination fees and, if you're on a fixed rate loan, potentially including break costs
Loan establishment fees
Valuation fees
Lenders mortgage insurance, if your loan-to-value ratio (LVR) is higher than 80%
Mortgage stamp duty or transfer duty
Other costs.

2. Choose the right mortgage
When you're comparing a new loan with your existing one, you need to make sure you're comparing like for like. If your current home loan offers features such as a redraw facility or offset account and the new one doesn't, you may be worse off even with a lower interest rate.
That said, if your existing mortgage doesn't have the right features for you, refinancing may give you the chance to take out a more suitable loan. For instance, if you plan to have a period away from work in the near future, switching lenders or products may give you access to features such as a repayment holiday or interest-only period.
If you're unsure about which loan product is right for you, a mortgage broker can help.
3. Start preparing for your refinance application
When you refinance, you're applying for a new loan. So you'll need to go through the same application process youdid when you took out your existing loan.
Your new lender will want to see evidence of your capacity to repay your loan, as well as evidence of your existing assets. You should make sure you have this information ready, including:
Details of your income. This could include payslips, recent tax statements or evidence of payments entering your bank account. If you own an investment property, you should also be sure you have evidence of rent being paid to you.
Details of any assets you own outside of your home. This includes shares, superannuation, investment properties and other assets, as well as the value of your home contents, motor vehicle, jewellery and more.
Details of your living expenses. Increasingly, lenders will want to know exactly where your money goes each month, rather than relying on estimates.
Unless you have an existing bank account with the new lender, they'll need to positively identify you.
Your credit history. You should always know your credit score before applying for a loan. You don't need to pay for this. You can find out your credit score for free using online search services.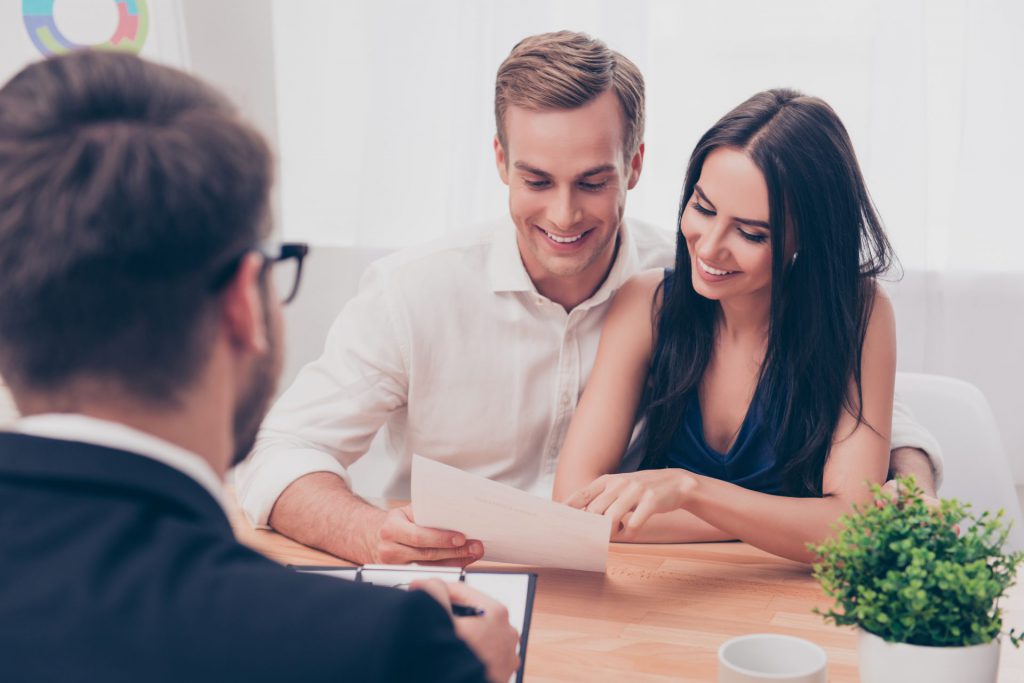 4. Apply for your refinancing loan
Once you have all your information ready, it's time to formally apply for your loan. If you're a broker, they'll apply on your behalf. Speak to us today about getting you ready to apply for a loan and what we can present to you.
At this stage, the lender will want to know the value of your property, so they can accurately estimate the loan-to-value ratio (LVR) on any loan you apply for. They'll usually do this by arranging a formal valuation once you've applied.
5. Inform your current lender
You should now let your current lender know you're leaving. They'll forward all the necessary information to your new lender so that they can arrange to switch loans and take over the mortgage on your property. Again, if you're using a mortgage broker they're likely to do this for you.
6. Review and sign the loan documents
The new lender will let you know you've been approved in writing. They'll also provide you with your new loan documents to sign. As with your previous loan, this is a formal contract that you must adhere to. That means you should have it examined by a solicitor so that you know exactly what you're signing up to.
You'll also have to sign some discharge paperwork so that you're no longer bound to the terms of your existing loan.

7. Enjoy your new loan
Just as when you bought your home, there will be a settlement. This time your new lender will take over the title deeds from your current lender and become the mortgagee on your property. When this happens, they'll also provide you with the details of your new loan and you'll start paying it down.
And finally…
Refinancing once was a long, drawn out and complicated process. But that's not the case anymore. Today, many lenders can approve your new loan in just days and switching both lenders and home loans should take only two-to-four weeks.
If you're considering refinancing, contact us today to speak to our experienced professionals on how to begin your refinancing journey.