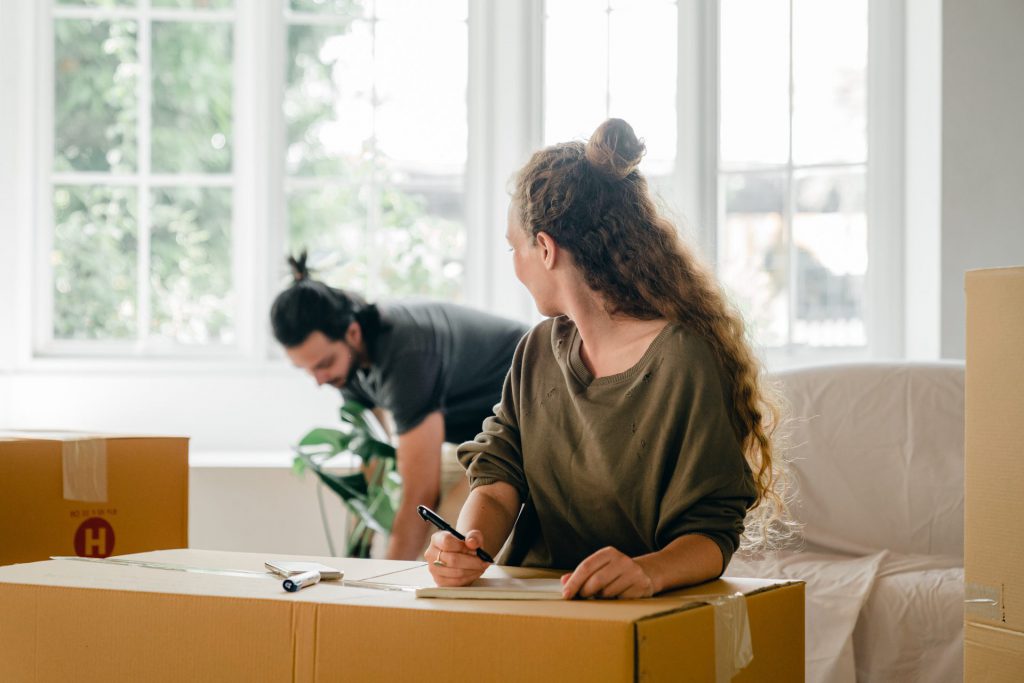 Renovating vs relocating. It's an extremely common quandary for homeowners. Do you stay put and renovate or do you move on, and find something new that will better to your needs in the coming years?
Points to ponder when choosing between renovating or relocating:
How much do I love my current location?
How long do I plan to live here if I decide to renovate?
How much will a renovation realistically cost?
Am I prepared to put up with the disruption of a renovation and do I have a timeline for how long the project will take?
How much did I pay for the home plus the renovation cost – and what would I get for this money in the current market?
Is it likely I will end up buying a less than perfect home which I would have to renovate anyway?
Making the move
Ask yourself, what are the things you love about your current home and are you willing to give them up? You should consider factors beyond the physical home and be weary that your next home may move you away from these things.
If you're attached to your community, location and schools, it's going to make moving away very difficult. On the flip side, if you are willing to give those things up, it might be time to start researching new properties that better suit your needs.
Once you've done your research, you may find that you don't like what's out there for the money, which could lead you to renovate rather than move. Or, there's also a chance that when you find a new home, it's not quite perfect, and you may end up renovating anyway.
Be realistic about the cost of renovating
For many, there's a strong argument for renovating – you get to stay in the community that you've been a part of for so long, you know the schools, and your route into work. There's also a high chance your house's value has appreciated since you bought, so adding value shouldn't be a problem.
That said, it's crucial to be realistic about what the renovation will cost. There is the potential for unknowns to pop up, particularly with a large-scale extension or rebuild. Remedial work often needs to be done, you may need to re-pile for instance, so it's important to factor these costs into your budget. It's a good idea to include at least at 15% contingency to your budget.
To save money when getting your renovation costs, you could start with a draughtsperson, rather than an architect. Or seek an intermediary project management company that can give you an idea of the scope of a project.
The cost of renovating in New Zealand
Renovation costs can vary wildly, but here are some general guidelines for renovating in New Zealand:
Single story extension: $3500m2 – $5000m2
Full kitchen renovation: $20,000 – $40,000
Full bathroom renovation: $15,000 – $30,000
On top of this, you'll want to budget for professional fees, consent fees, contingency funds, and GST.
Monthly Property Update
December 2022
The homes.co.nz Monthly Property Update is generated using homes.co.nz's December 2022 HomesEstimates, providing an up-to-date perspective on house values around New Zealand.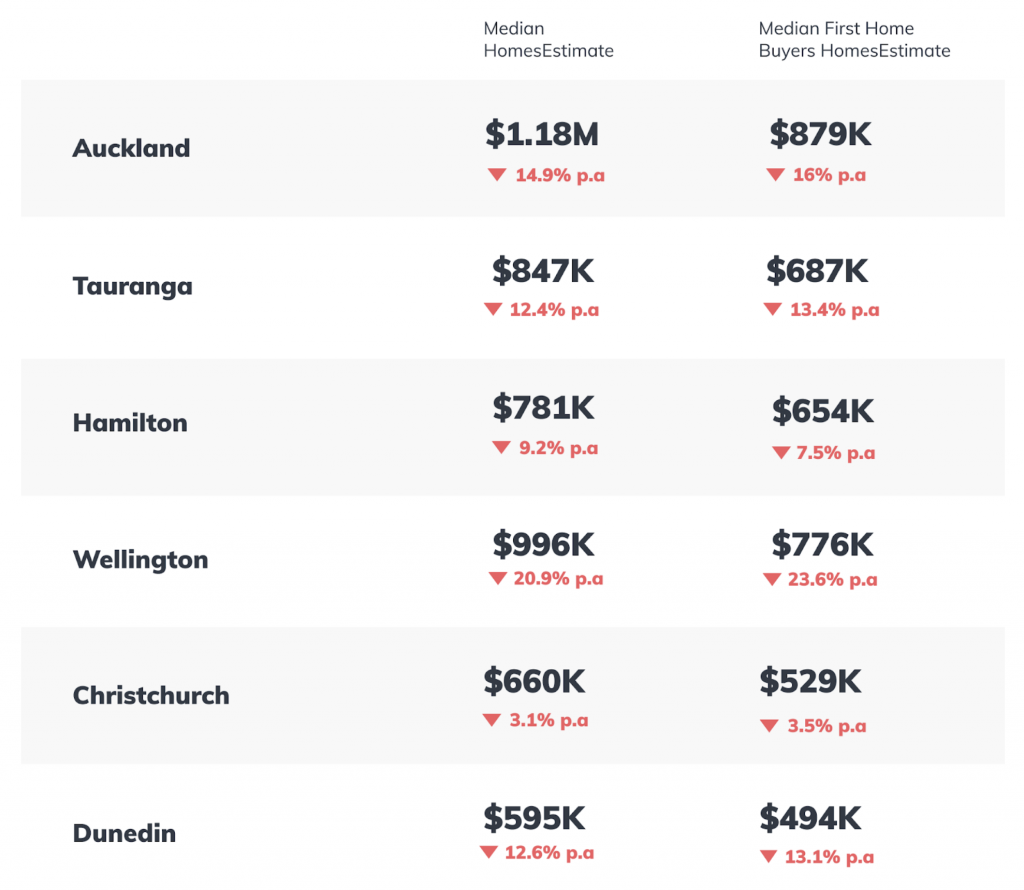 Trends in our Main Cities
The downturn is easing as we head into the summer months. Wellington, Christchurch and Hamilton saw a drop of less than 1% compared with last month. Tauranga is bucking the trend, with a 6.7% month-on-month decrease.
How do we calculate these figures?
The homes.co.nz Monthly Property Update is generated using homes.co.nz's monthly HomesEstimates and provides an up-to-date perspective on house values around New Zealand. By valuing the entire housing stock, the homes.co.nz Monthly Property Update can compare median values from month to month in a consistent and reliable way. Our HomesEstimates are calculated for almost every home in New Zealand by an algorithm that identifies the relationships between sales prices and the features of a property.
Established in 2013, homes.co.nz is NZ's first free property information portal eager to share free property information to New Zealanders.
NZ's First Home Buyer HomesEstimate
The "First Home Buyer HomesEstimate" is homes.co.nz's estimate of what a typical first home may cost. It is calculated to be the lower quartile HomesEstimate in a town.