Sydney's Point Piper and Melbourne's Toorak may be some of Australia's most desirable postcodes, but in terms of the nation's most sought-after streets, buyers are after specific qualities.
When it comes down to the most in-demand streets in Australia's capital cities, the trifecta of luxury properties, spectacular views and nearby amenities has proven a winner with buyers, new data from realestate.com.au shows.
The most in-demand streets were ranked by the number of views per listing within a suburb over the past three years. Streets with less than fives homes for sale over that period were excluded from the analysis, meaning some of Australia's most tightly-held enclaves don't feature.
While we tend to think of the "best" streets as being in the most expensive suburbs, this isn't always the case.
Use the interactive below to find out the 10 most in-demand streets in your suburb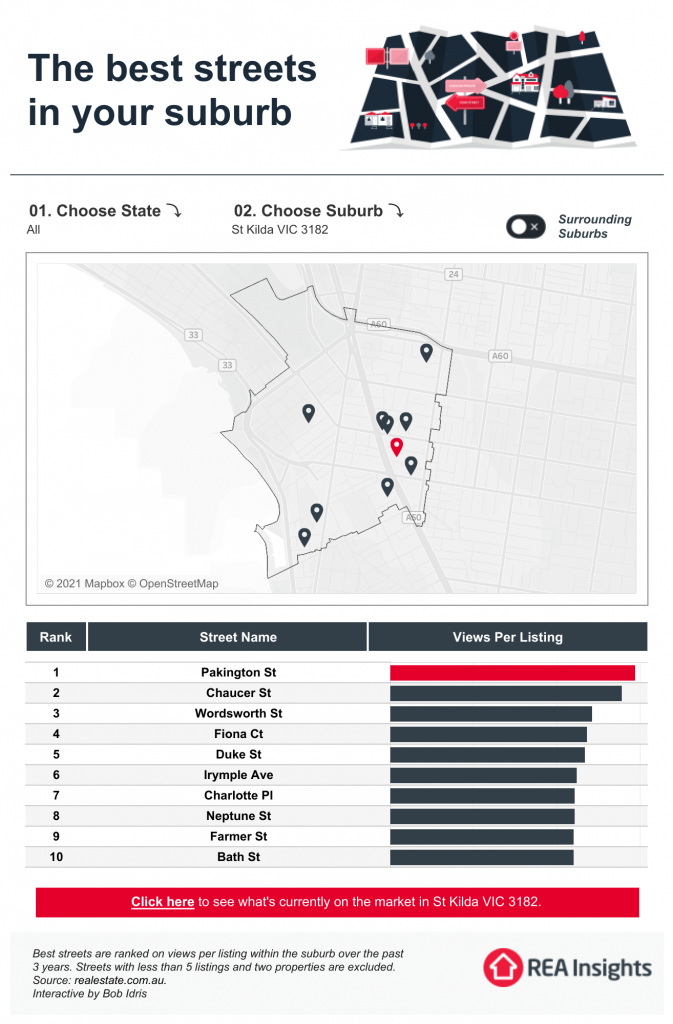 The search data highlights that many people aspire to live in premium suburbs and like to see how the other half lives, added realestate.com.au director of economic research, Cameron Kusher.
He said that while the majority of the most-viewed streets in capital cities were more expensive, their geographic locations were quite varied, suggesting home buyers are craving more than just a top location on the city's doorstep.
The data also revealed a sweet spot with the combination of nice views and reasonable proximity to amenities proving a winner.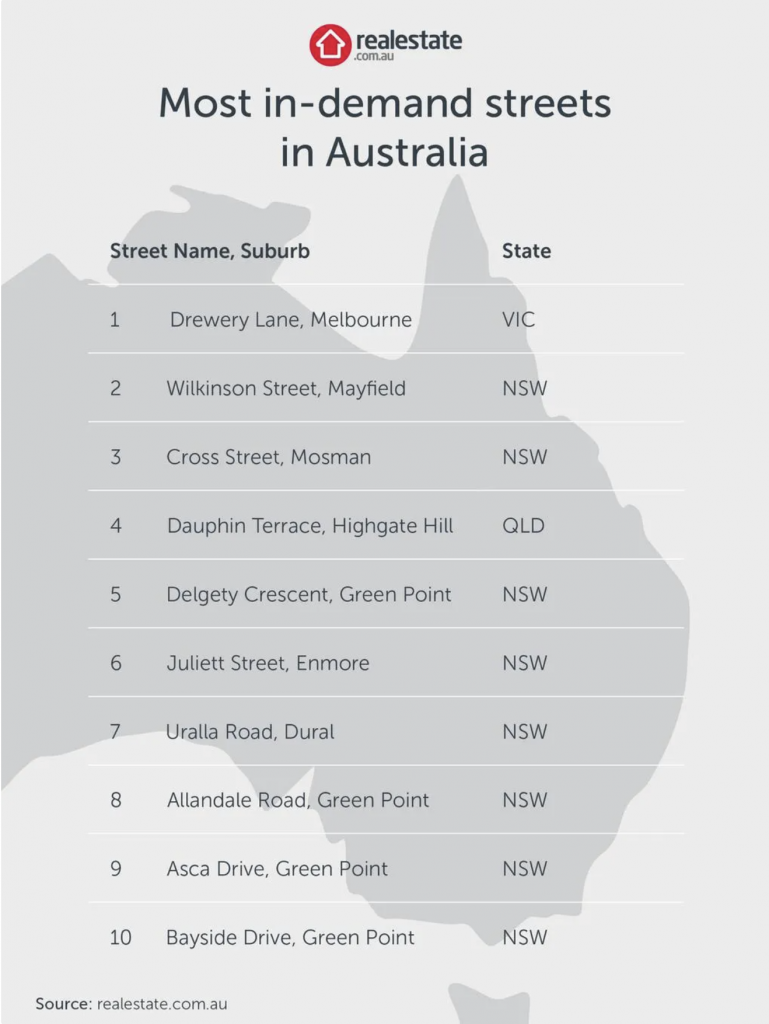 Source: https://www.realestate.com.au/